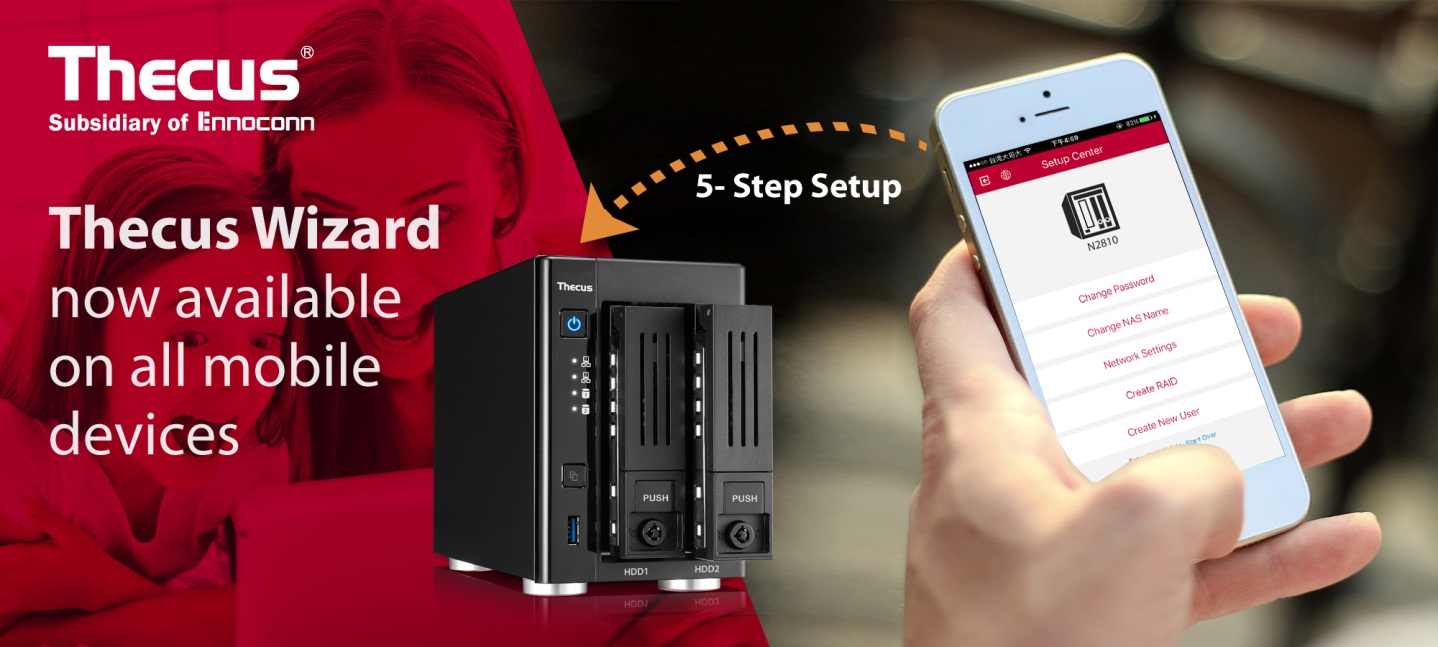 Thecus® Technology Corp. today announced the availability of  Thecus Wizard™, a remote WiFi connection app compatible with all Linux based Thecus NAS that run on Thecus OS7.0.  By utilizing Thecus Wizard™, users can effortlessly set up their NAS.
With this setup wizard, users can communicate with their NAS to set up private accounts, auto configure network settings, and build their RAID.
Enjoy Easy NAS Setup in just 5 steps  
Pick a new password for admin
Give your NAS a name. The Host Name is how your NAS will be viewed on a network
Auto configure network settings (option for advanced settings)
Set up storage, build your RAID configuration
Set up a private account
Start using your NAS
In order to use, please ensure your phone is connected to the same WiFi network that your NAS is connected. 
Thecus Wizard™ is supported on both Android and iOS mobile devices.
Minimum firmware needed Thecus OS7 v3.01.02