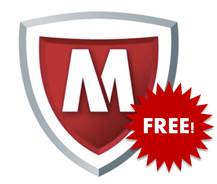 04/25/2017 – VirusScan, otherwise known as McAfee Antivirus is the best safeguard measure to detect and prevent virus attacks. Home users often store private data such as family photos and personal documents on their NAS devices. To ensure your important data's safety, VirusScan, uses the most up-to-date antivirus technology to eliminate possible threats. Plus, unlike other NAS providers where you need to pay an annual fee, Thecus provides the license free for all users.
This article shows how to install, set up and run VirusScan on your NAS with ThecusOS 7.0.
Step 1. Open the App Center on ThecusOS 7.0
You need be logged in as an administrator to install apps.
Enter the App Center. You will find the VirusScan app in the "Recommended" category. Click on the Install button to install.

Step 2. Setting up VirusScan
Once you have entered the App, you'll see that VirusScan gives you access to 3 sections. The first one is Scanner, which will be used to create and manage your scheduled scans. The second one is Update, where you can make sure your NAS is protected against any new threats. The last one is Quarantine, which will let you manage any infected files.

Step 3. Scheduling Scans
To ensure that you get the most protection out of VirusScan, you'll need to create some scheduled scans. This can be done simply by going into the Scanner tab and clicking the Add+ button. From there you'll be able to add multiple scheduled scans (up to 10) to specific folders, choose whether you want to quarantine the infected files or directly delete them, and set how often you would like the scan to take place.

Step 4. Updating

New viruses won't be a threat if you keep your antivirus program up-to-date. The good thing about VirusScan is that you don't have to worry about manually upIdating it: After a quick setup, this can be done automatically. Under the Update tab, similar to scheduled scans, you can select the frequency of automatic updates. Don't want to wait until the next scheduled update? No problem. Under the same tab you can also perform manual updates to ensure your NAS is protected against the newest viruses. Additionally, in the VirusScan main window, you'll be able to discover when the last scan and update were performed.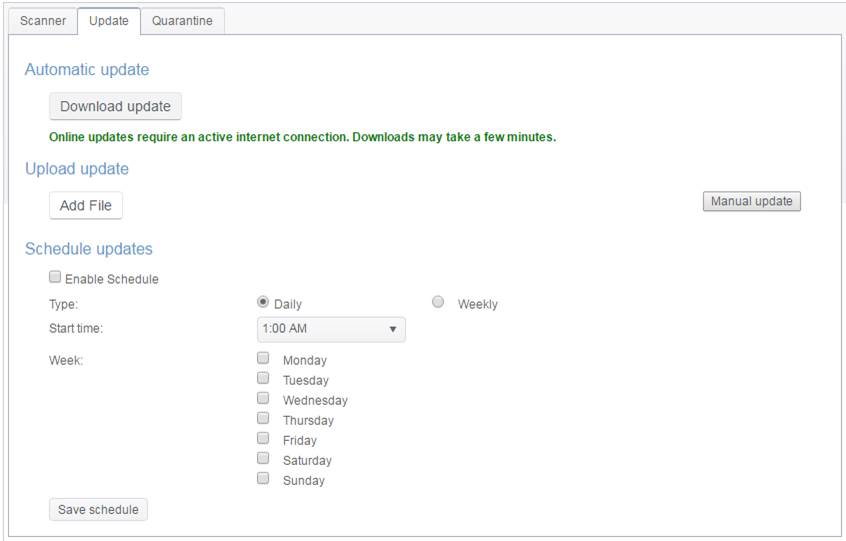 So to ensure your data's integrity, download VirusScan for FREE on your Thecus NAS.