The majority of Thecus NAS come equipped with HDMI ports allowing users to connect directly to their local display devices. This provides a host of benefits, one of those being the ability to take advantage of the award-winning Kodi software.
Kodi transforms your Thecus NAS into a robust multimedia center for playing videos, music, pictures, games and more.  Kodi supports a long list of media formats and runs on Linux, OSX, Windows iOS, and Android.
1. Connect your NAS to a local display via an HDMI cable
You can use a keyboard and mouse to access your NAS.
2. Download Kodi from the Application Server.
In the Application Server you can download Kodi[1]. Click on "App Installation", "Select [2]"    the file and install it.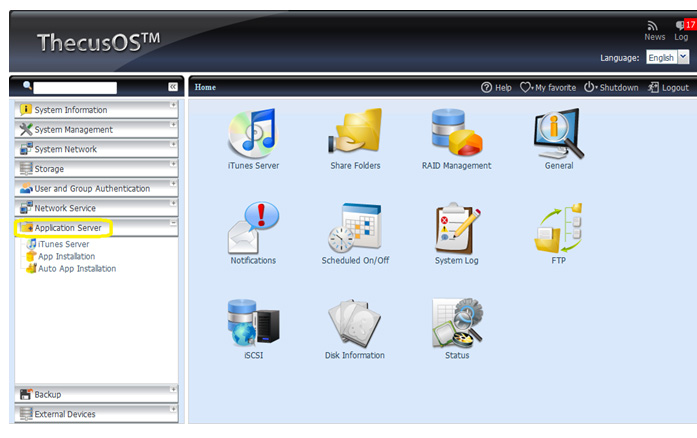 ---
[1] Remember to install Local Display before installing Kodi.
[2] You can download from http://www.thecus.com/sp_app_center.php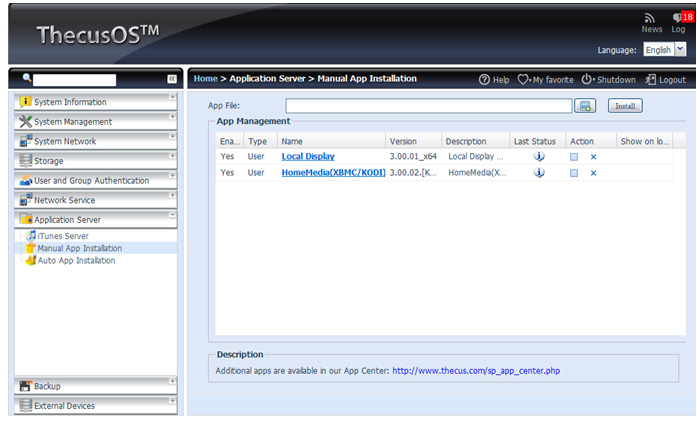 Once the app is installed you can access this through your monitor using the mouse.
3. Play your video files[3]
Click on "Video-> Files-> Add Video Source-> Browse" and select the folder where the video files are, e.g. _NAS_Media.
---
[3] Follow the same steps in order to add pictures and music files.
Once you are there, enable Library Mode for your videos and pick up the files you want from your NAS. Now you are ready to enjoy your movies and videos.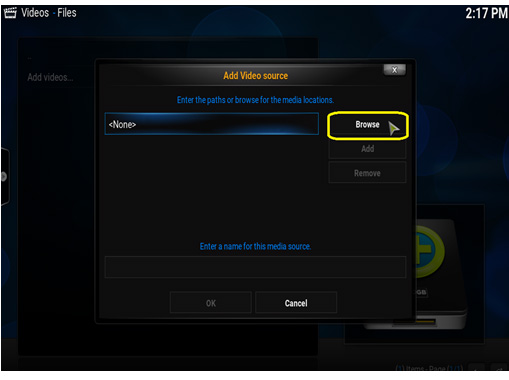 Choose the file you want to play from the video list and sit back and enjoy.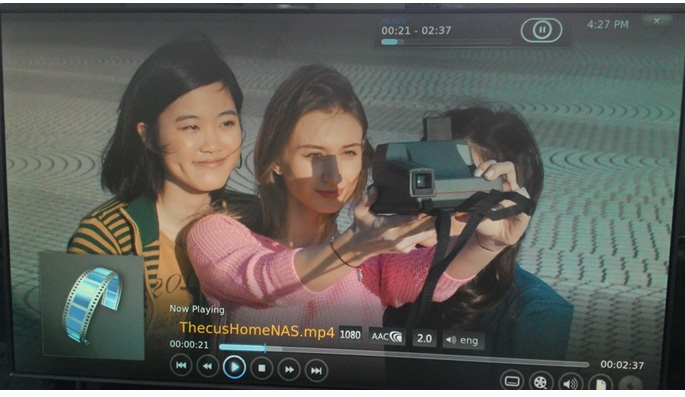 4. Use your phone as a remote control with Kore (Android) / Sybu (OSX)
For Android users, Kore™ Official Remote for Kodi can be downloaded and installed from Google Play.  For OSX users,Sybu for Kodi is available in the App Store.
Before you open the app, go to Kodi and click on "System->Settings->Services->Web server." Click on Allow remote control via HTTP.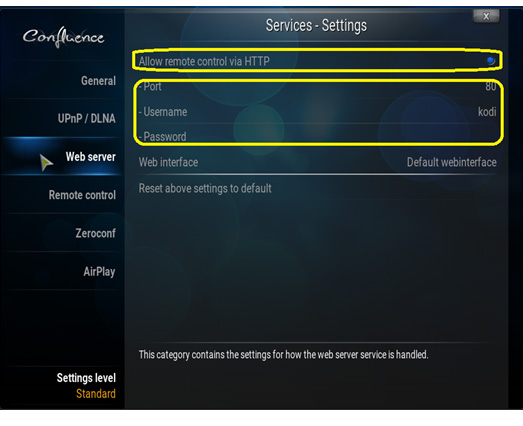 Use Port number, Username and Password from the previous step to synchronize with your phone.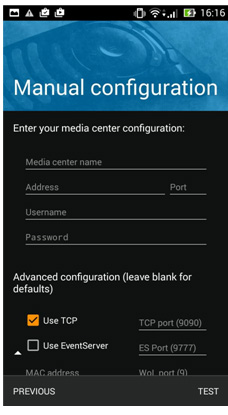 Once you synchronize with your NAS, you can play your multimedia files remotely.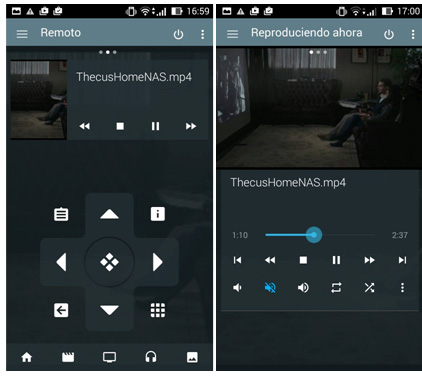 Kodi is supported by the following Thecus NAS models:
N16000PRO, N12000PRO, N8900PRO N8900

N6850, N8850, N10850

N7710, N7710-G, N7770-10G, N8810, N8810-G, N8880-10G

N5810PRO
For more information on Kodi, go to:
http://kodi.tv/about