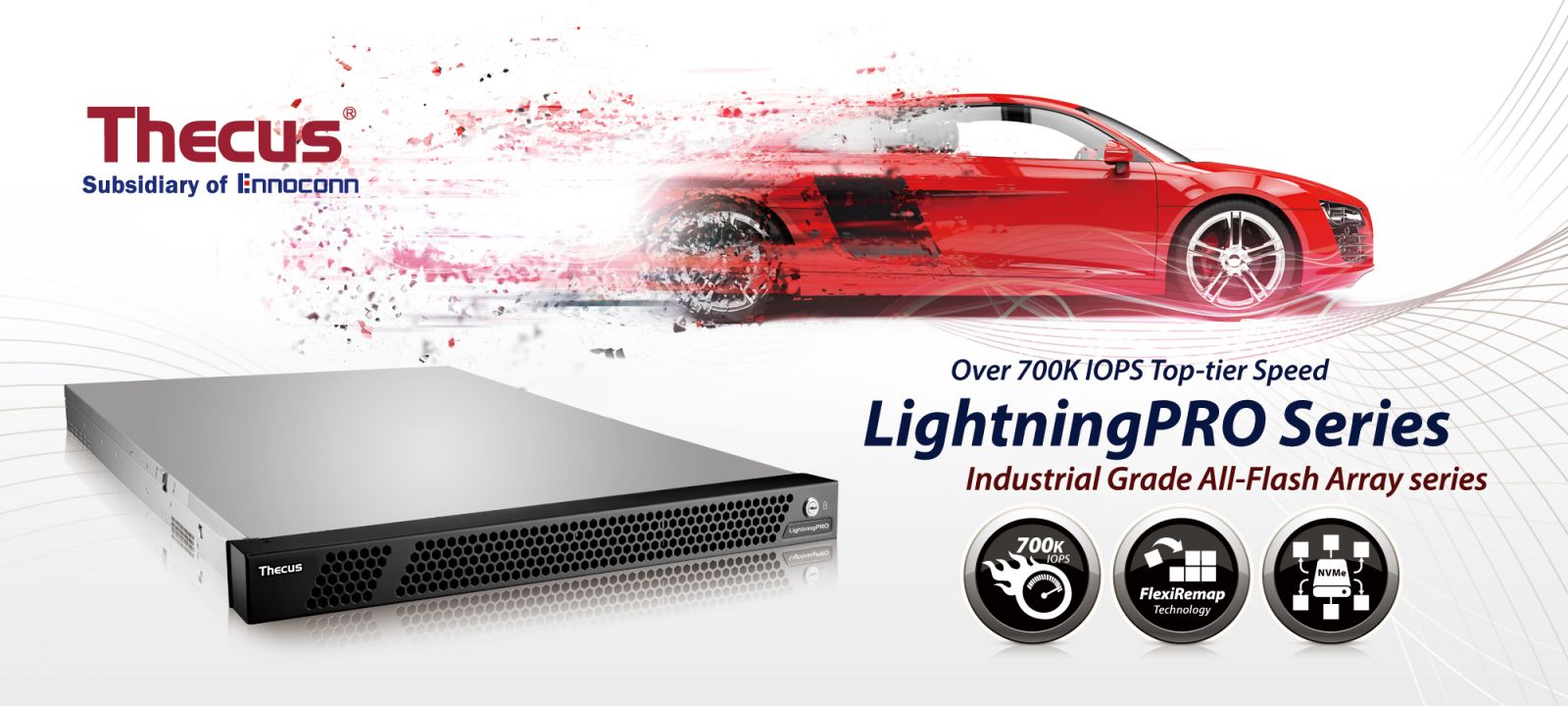 The surge of IoT devices and richer data streams has led to a data explosion; huge databases now populate the globe storing high levels of information. The information in these vast data graveyards result in slow processing when looking for specific results. Thecus' LightningPro series powerfully resolves issues faced by systems that need to read and write large amounts of data quickly.
Accessing these immense databases of huge raw files—from high-frequency trading to real-time risk management—microseconds translate to opportunities created or opportunities lost. By implementing Thecus' all-flash storage solutions, enterprises will avert I/O performance bottlenecks, minimizing I/O latency and accelerate transactional performance.
All-flash arrays offer IOPS performance that is hundreds of times faster than conventional spinning hard drives.
Thecus' LightningPRO series currently comprises of the SC180 and SE300. The SC180 is a 1U rackmount that delivers 360K sustained IOPS with 10 hot-swappable SATA SSDs. For more power, the SE300 is also a 1U Rackmount, yet delivers extremely high transfer speed of more than 700K IOPS for 4KB random writes with 8 SSDs using the NVMe interface which gives the whole system a lot more performance.
For more information about the LightningPRO SE300, go to:
http://www.thecus.com/product.php?PROD_ID=138
For more information about the LightningPRO SC180, go to:
http://www.thecus.com/product.php?PROD_ID=139
For more information on where to buy this product, please go to:
http://www.thecus.com/wtb.php