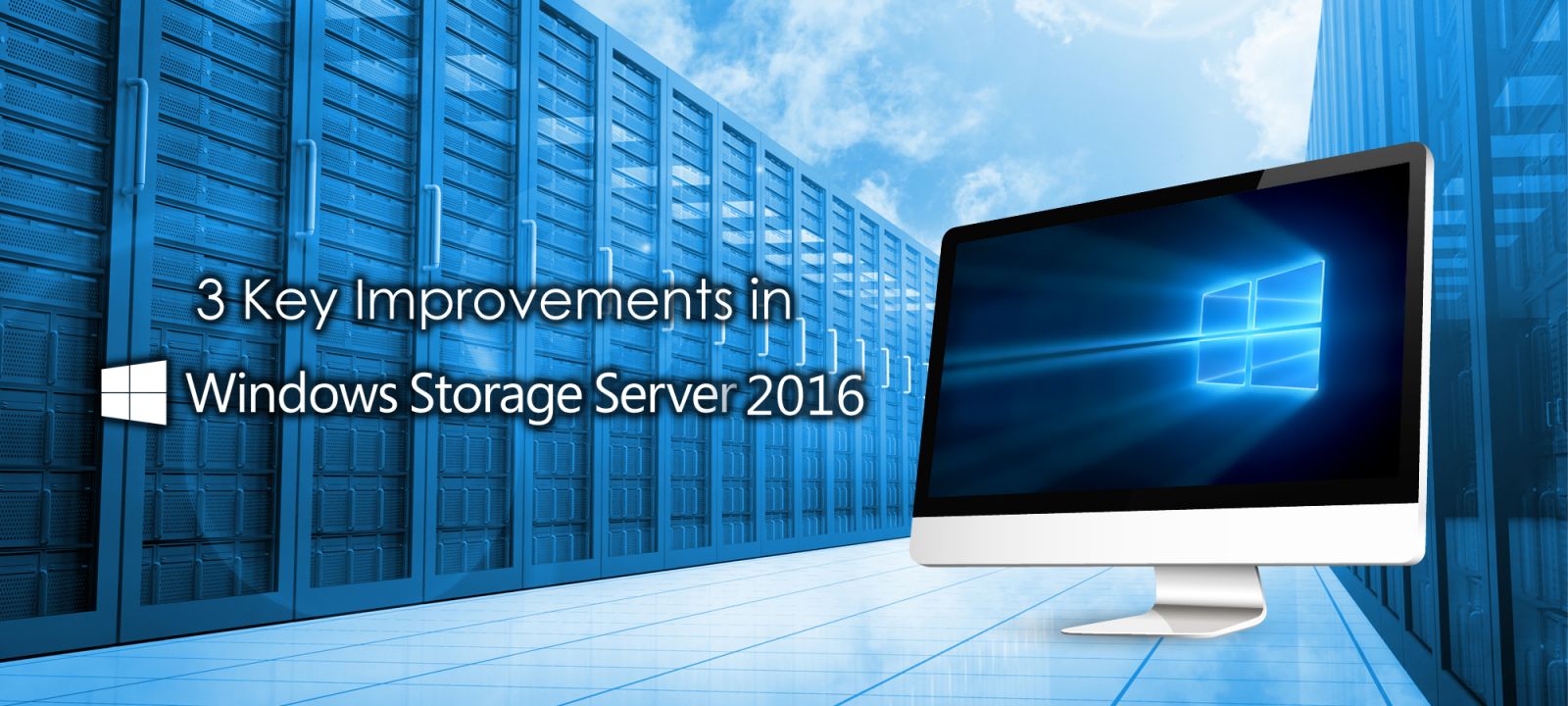 With Thecus Technology Corp implementing Window Storage Server 2016 Standard to their enterprise rackmount product line at the end of this month (W8900, W12000, W16000, W12850, W16850, W12910SAS, W16910SAS),   debate will soon commence on whether a company should upgrade their current storage solution. Windows Storage Server 2016 delivers a list of enhancements, with new advancements in performance, network and security.
Here are three key improvements in Windows Storage Server 2016.
Work Folders
In Windows Storage Server 2012 R2, when file changes are synced to the Work Folders server, clients are not notified of the change and wait up to 10 minutes to get the update. When using Windows Storage Server 2016, the Work Folders service immediately notifies Windows 10 clients and the file changes are synced immediately.
ReFS
ReFS has new storage tiers functionality, increasing storage capacity and faster performance. The introduction of block cloning dramatically improves the performance of VM operations, such as .vhdx checkpoint merge operations. A new ReFS scan tool enables the recovery of leaked storage and helps salvage data from critical corruptions.
Data Deduplication
In Windows Storage Server 2012 R2, volumes had to be specifically sized for the expected churn, with volume sizes above 10 TB not being good candidates for deduplication. In Windows Storage Server 2016, Data Deduplication supports volume sizes up to 64 TB and supports individual file sizes up to 1TB.
Thecus'robust hardware armed with the trusted Windows platform offers an ideal storage solution to safely protect and effortlessly manage critical data of big business.
For more information about Windows Storage Server 2016, please go to:
http://www.microsoft.com
For more information on the Thecus Windows NAS, please go to:
http://wss.thecus.com
For more information on where to buy these products, please go to:
http://www.thecus.com/wtb.php